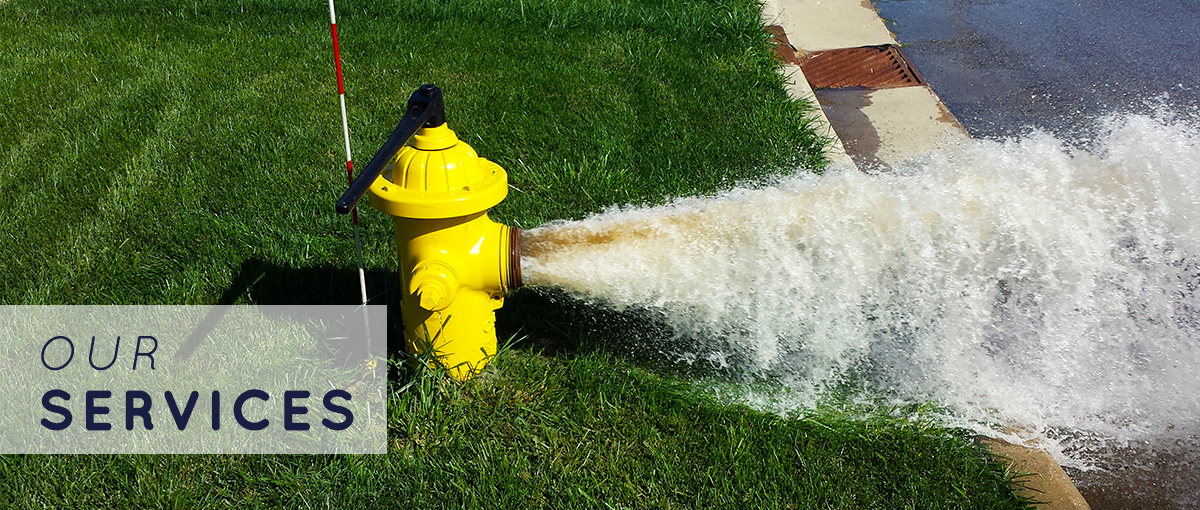 Our proven business model for utility management is to utilize our experience and seasoned staff in each of our communities to effectively manage and operate each utility at an affordable rate. A small to medium utility with a limited staffing budget will benefit from this model. Instead of hiring a superintendent and a field operator – and then having to contract out all of the engineering and financial analysis of the utility, City Water could staff the same utility and draw on our internal staff for these areas of expertise when necessary, representing a significant cost saving to the Utility.
City Water has a strong belief in workforce development. We recruit and retain a workforce that is competent, motivated, adaptive, and safe. We have established a participatory, collaborative organization dedicated to continual learning and improvement. This ensures employee institutional knowledge is retained and improved upon over time. City Water encourages staff to take advantage of opportunities for professional and leadership development and strives to create and integrated and well-coordinated senior leadership team.
Our Management Philosophy
Our management philosophy is based on changing the paradigm of increase water rates to cover increased system operation costs. This can become a never-ending cycle. We believe in effective use of all municipality resources, and finding ways to improve efficiency in order to reduce cost and maintain flat rates for the customers. Some of the initiatives that we employ include:
Developing partnerships with surrounding communities to share in the use and cost of specialized equipment

Insure that asset repair, rehabilitation, and replacement efforts are coordinated within the community to minimize disruptions

Developing a comprehensive, non-revenue water team to help identify and lower NRW within the utility

Understanding the dynamic world of budgeting, water-rate analysis, and capital planning
We believe the essence of an excellent operations firm is measured by the level of customer satisfaction in the communities they serve.
A Standard of Excellence in Operations
City Water focuses on excellence in customer services, through optimization of utility services. To that end, we work diligently to:
First and foremost – provide safe and reliable drinking water to our customers
Attention to water quality – Continually monitor key water quality parameters in the distribution system and maintain innovative flushing plans to improve water quality
Minimize customer service complaints – Addressing all customer service calls in a timely manner and reducing call response time
Communicate clearly to our customers through development of excellent customer communication materials that inform and educate our customers from routine maintenance (system flushing) to emergency system (water shut off notice)
Perform preventative maintenance on utility infrastructure according to a predetermined schedule rather than in response to failure
Perform scheduled maintenance on equipment
Many utilities are facing retirements of critical utility staff due to the aging of the Baby Boomer generation. As employees retire, the Utility not only loses key staff members, there is also a wealth of Utility information departing. The knowledge and experience gained by City Water staff managing and operating multiple utilities helps communities ease the burden of losing key employees.
Communities City Water has provided Transitional Services to include: Marinette, Fox Point, Whitefish Bay, Brown Deer, and Shorewood.
Our Transitional Services
Our transitional services allow for seamless operation of the utility while allowing the Community the time necessary to evaluate their succession planning, including:
Examining the current business model to determine the best way to manage and operate their utility while meeting the needs of their customers
Search for the right candidate, instead of quickly filling the position with the first available candidate
Analyze best practices – City Water can review the Utility practices and make recommendations for the new Manager/Operator to implement moving forward
City Water can also play a mentoring role for internal candidates. We can help train existing employees who may not be ready to move into a management role. Our training program will help teach employees the key aspects of managing a utility while meeting the goals and objectives unique to each community.
Our diverse staff has the knowledge and experience to provide transitional services for management and operations of surface water, and ground water systems, and include meter reading and customer billing services.
City Water staff provides the experience of operating a water utility on a daily basis combined with the knowledge of working as a consultant in the water industry. Having worked in a large investor-owned utility, we understand the challenges facing Utilities today from complex regulations, to reduced revenue and increased operational costs. Our approach in working in concert with utility staff helps develop tailor-made solutions that are easily incorporated into a utility's daily operation and provides a positive impact on customer service.
Our Professional Services
Our professional services include:
AMR/AMI evaluations
Operations audits
Non-revenue water reduction
Utility billing and finance
Construction management
Master planning
Infrastructure maintenance and replacement
Rate case analysis
Storage and distribution system design
Our goal is to provide our clients with innovative, cost effective solutions that are easily maintained and sustained for future generations.